The Cache Grant is a preexisting account available to students to apply for funds that will help them with costs to fund individual dreams, group projects, purchase equipment and much more. Each student must fill out an application that is then reviewed by the student led Cache Grant board. After an applicant is approved by the board, they are awarded the funds if they agree to giving back to the Poudre community in some way such as service or Poudre spirit. In our inaugural year, the Cache grant awarded eleven student applicants grant awards amounting to almost $5,000.
Some of the 2018 Cache Grant Winners are;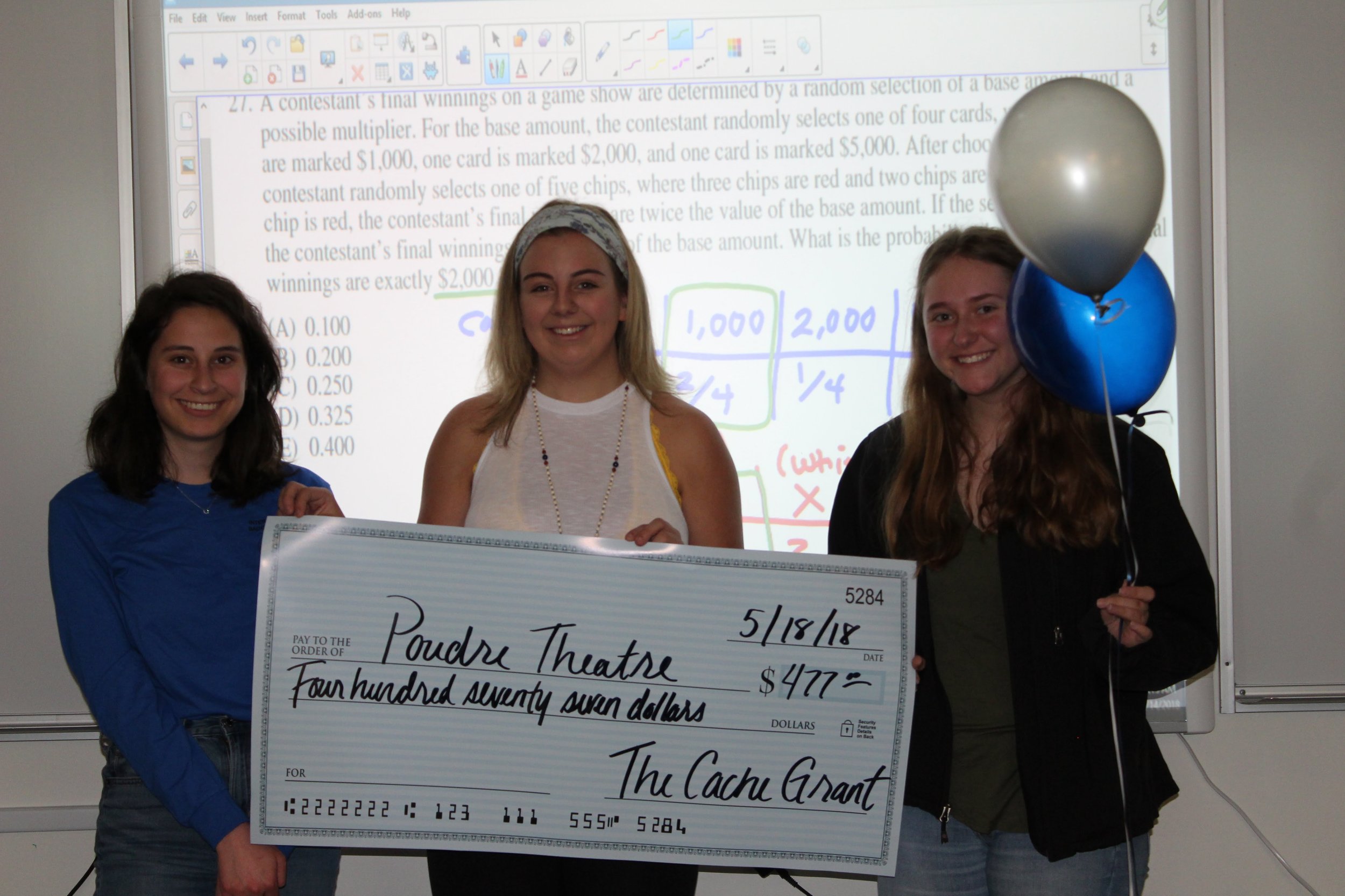 Poudre Theatre was awarded funds for replacement of the stage floor in Poudre's auditorium.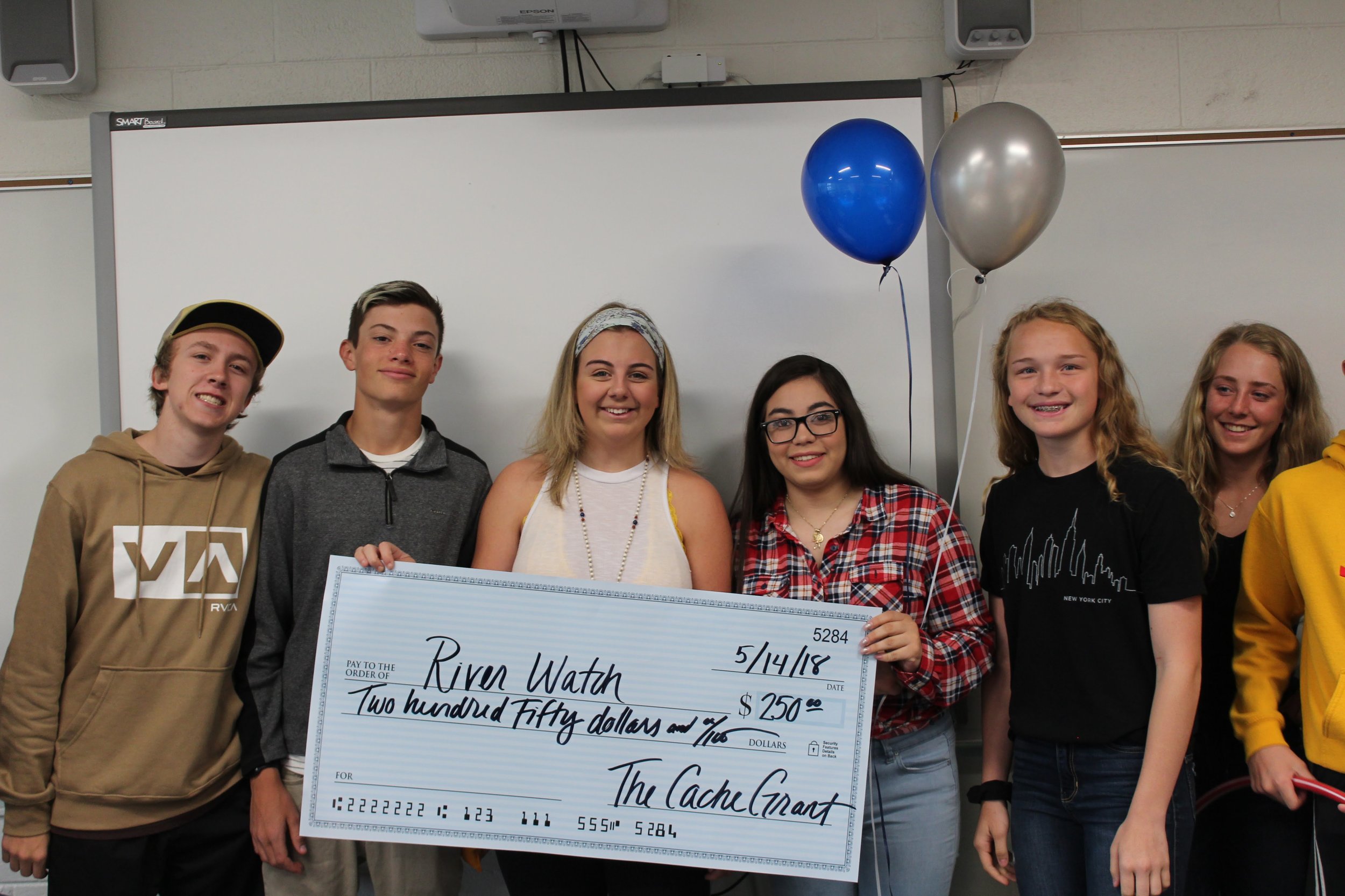 Poudre's very own River Watch Club was awarded funds to purchase new equipment to use while river wading as well club t-shirts.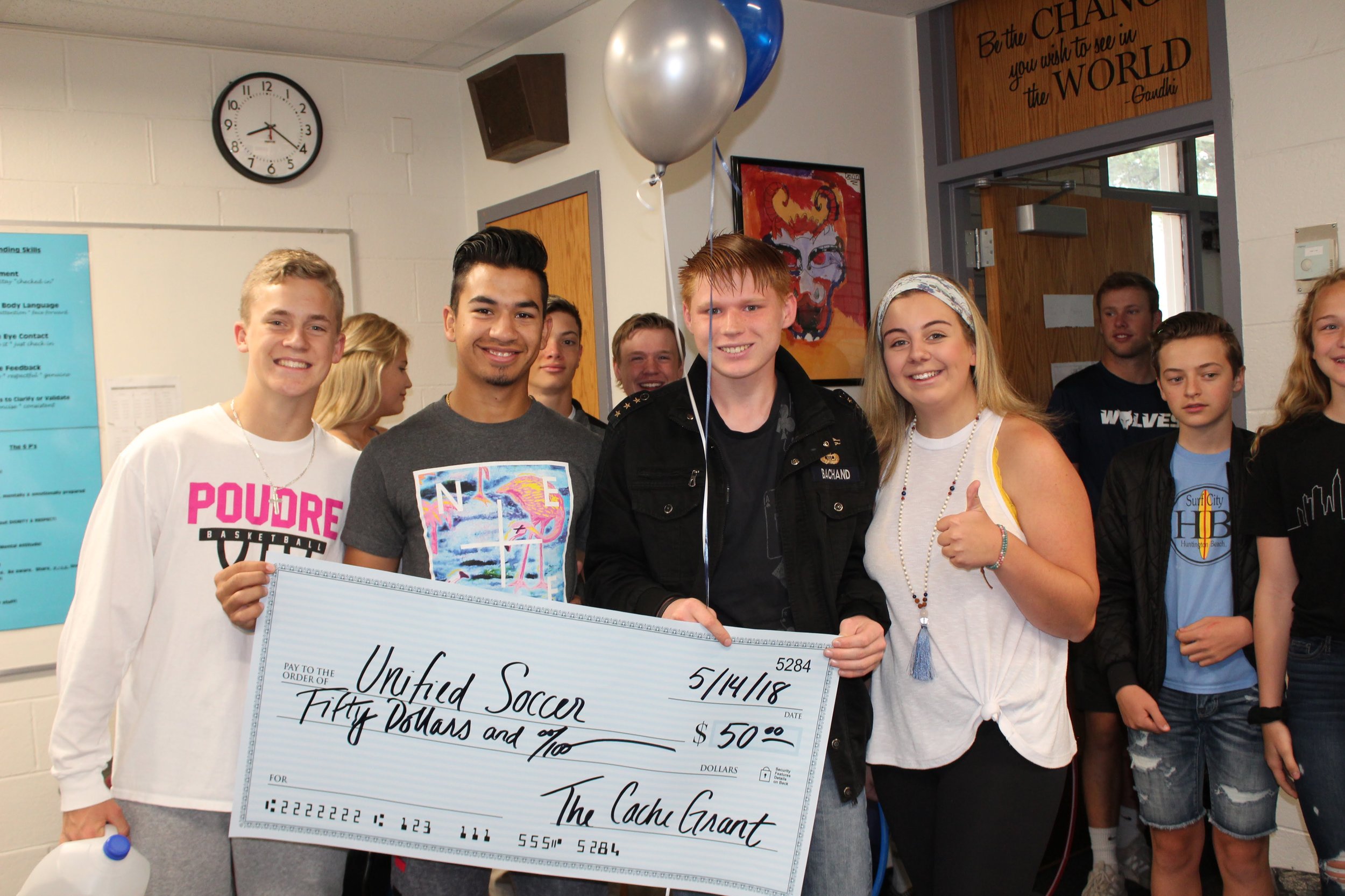 Andre, Unified Soccer player, was awarded funds to help cover the cost of athletic fees and to help with the purchase of a new soccer ball.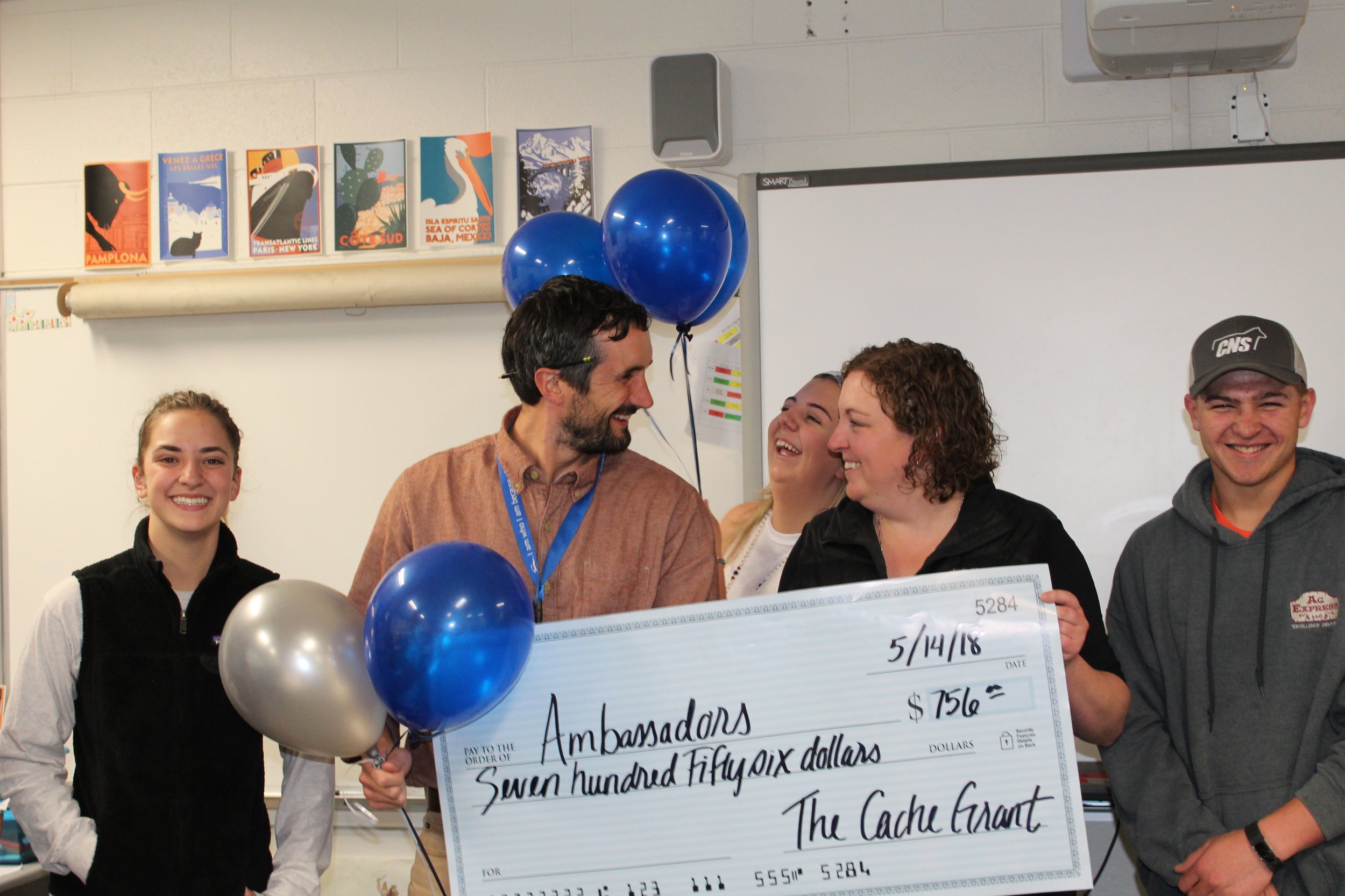 Poudre High School's Ambassadors were awarded funds to help towards the purchase of a Gaga Ball Pit. The Gaga Ball Pit will be used as an activity for a variety of events that help with student's transition into high school.
Girl's Leadership & Confidence Seminar
The Girl's Leadership and Confidence Seminar is a student led group that goes into middle schools to teach young middle school girls the importance of self confidence and women's empowerment. Funds from the Cache Grant will help with costs and expenses needed to run the seminar.